Perfect Alternative to Tents
Why not try the perfect alternative to camping in a tent.
Glamping in Ullswater in the Lake District has never been so good. Our cabins are ideal for family glamping up to 4 people, sleeping 2 adults & 2 children, and some accept pets also. In our larger Cabins there are 2 single beds inside for the children and a double pine bed with a mattress but please note you will need to supply your own sleeping bags and camping equipment. In our smaller Cabins you will need all the essential equipment including your air mattress.
Children of all ages are made particularly welcome at the Park and we have a half-acre playground in the centre of the site. With swings, seesaws and a zip wire plus lots of open space for games and playing, the entire family can make the most of the open air and relax together on a glamping break in the Lake District.
Prices range from £48.00 – £100 per night for your family 
*NO GAZEBOS ALLOWED* 
We look forward to welcoming you.
Check Availability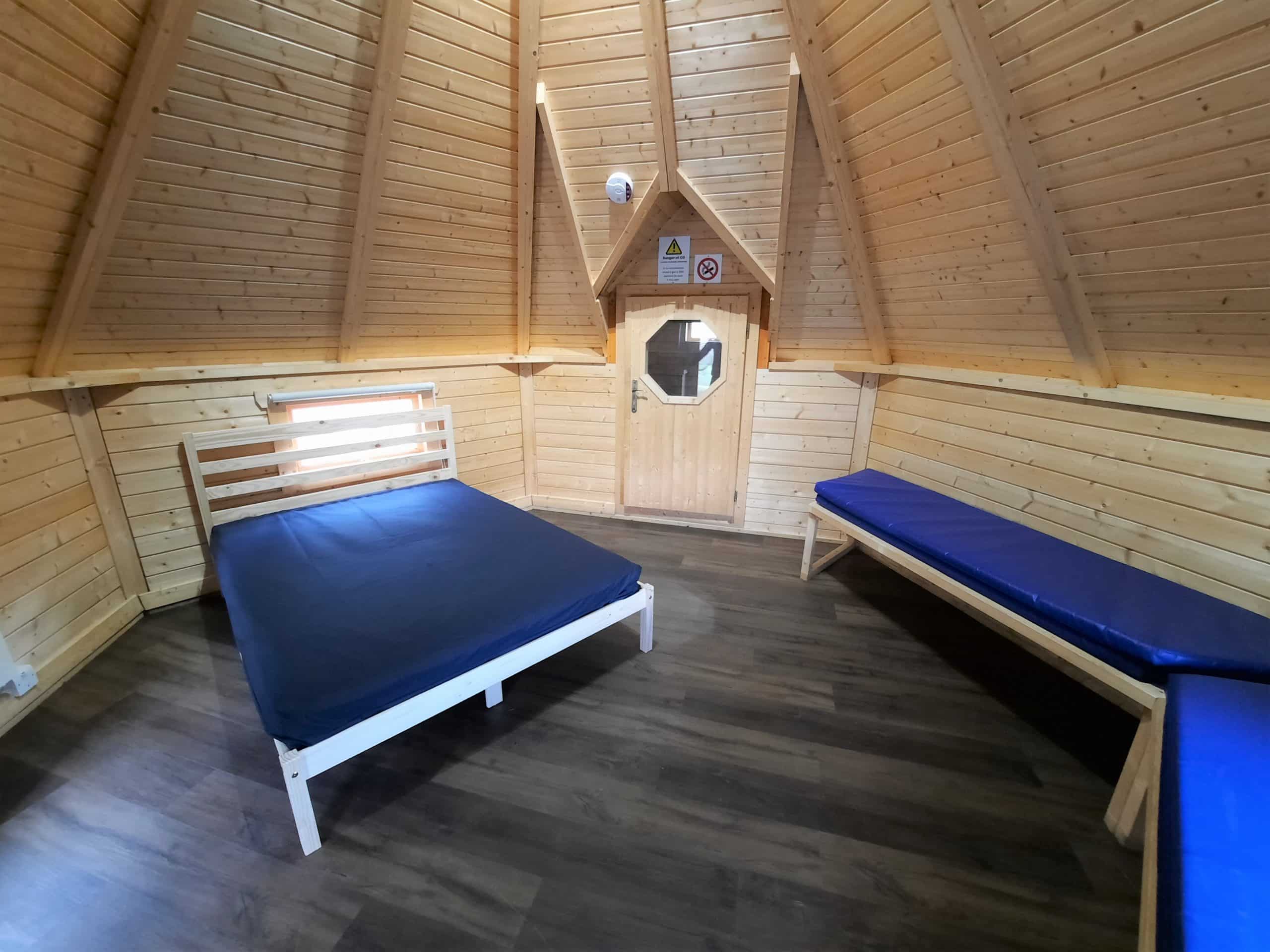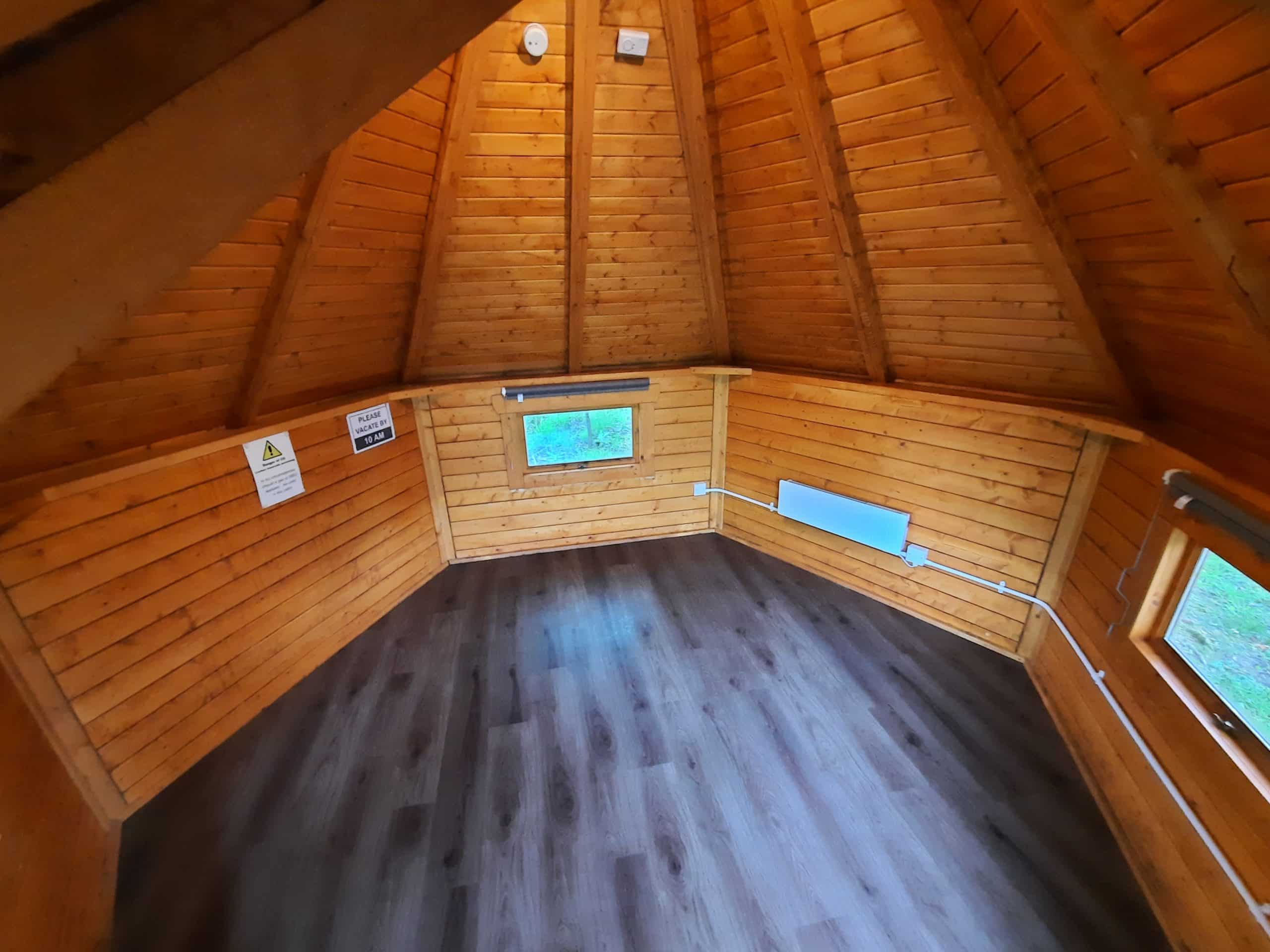 Cabin Dimensions & Details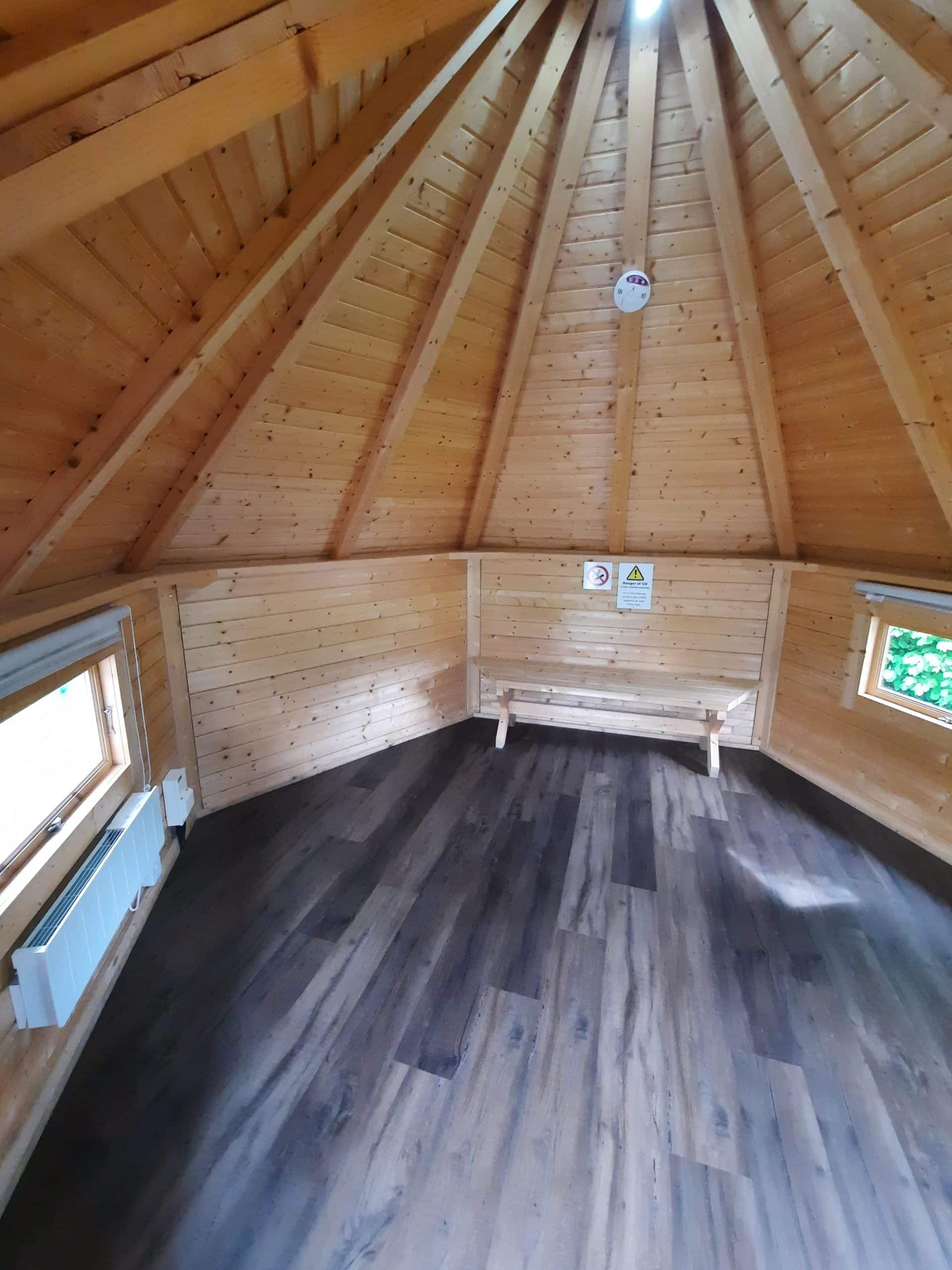 Cabins 1, 1a & 2
These include 1 Side Bench (only for sitting on) and floor space for blow up beds.
Floor Space Area: 3.3m wide x 2.8m long
Cabin 2 allows dogs
Cabins 3 & 4
These have floor space for your blow up beds.
Floor Space Area: 3.3m wide x 3.3m long
Cabins 5, 6, & 7
These Cabins sleep up to 2 adults and 2 children, with 2 side bench beds and a double pine frame with a mattress, they have an en-suite WC and sink, background heating, electric socket and fridge.
Cabin 6 & 7 allow dogs.     
 All our cabins have a light inside them. Background heating is also available and a plug socket which is suitable for charging mobile phones & laptops only. Both the plug socket and background heating are on an eco setting and therefore will need to be reactivated every two hours by simply clicking the switch within the cabin. If you are booking in the winter months we do suggest an extra blanket.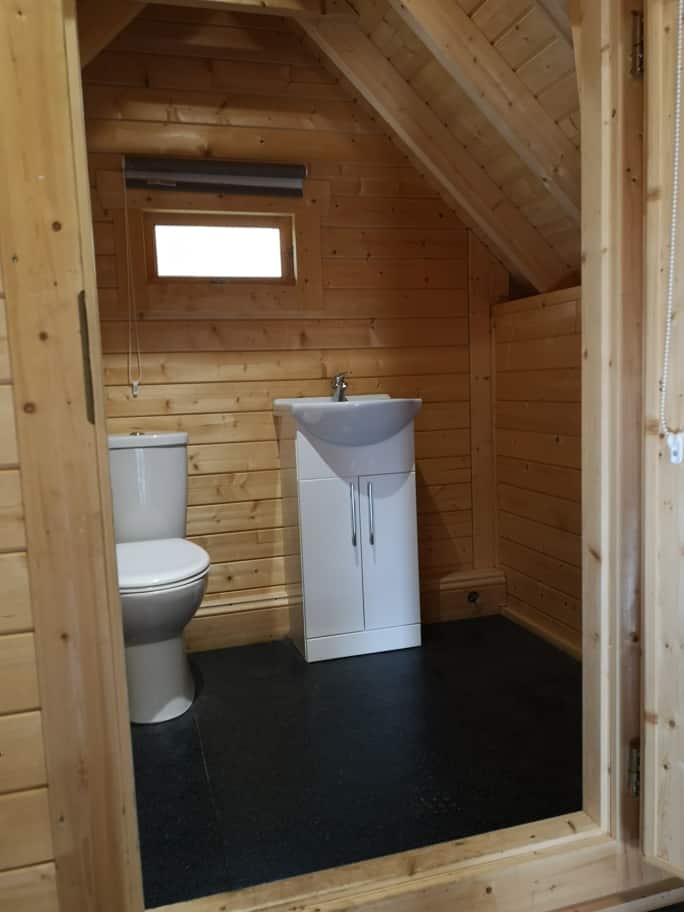 Large Cabin Gallery
Small Cabin Gallery