Why not try the perfect alternative to camping in a tent, this cabin is ideal for a family of 4 – 2 adults & 2 children. Wooden benches for beds & you will need to supply your own sleeping bags and blow up mattress & camping equipment.
Inside there is a light in each.
Background heating is available and there is a plug socket suitable for charging mobile phones & laptops at an extra charge of £1.10 per 10kw card. These may be purchased at reception if required.
Prices are from £36.oo – £85 per night for your family – Check Availability
Please note we require full payment when booking the cabin. Cabins can arrive from 12noon and should be departed by 10a.m.
We look forward to welcoming you.
Cabin Dimensions & Details
Cabins 1 & 2

There is 1 Side Bench. Floor space for blow up mattresses
Floor Space Area: 192cm wide x 279cm long
Cabin 2 allows dogs
Cabins 3 & 4
There are 5 small narrow benches which measure: 53cm wide x 60cm long. These are more suited for sitting on, not sleeping on.
Cabin 3 provides one set of bunk beds and a space for a double mattress on the floor
Floor Space Area: 244cm wide x 247cm long
Cabin 5 6 and  7
These Cabins sleep up to 6 people, with 2 sets of bunks, you will require a double mattress if you have 5/6 people it also has an ensuite WC and sink, background heating, electric socket and fridge. The electric is on a two hour timer and  therefore will need to be reactivated every two hours.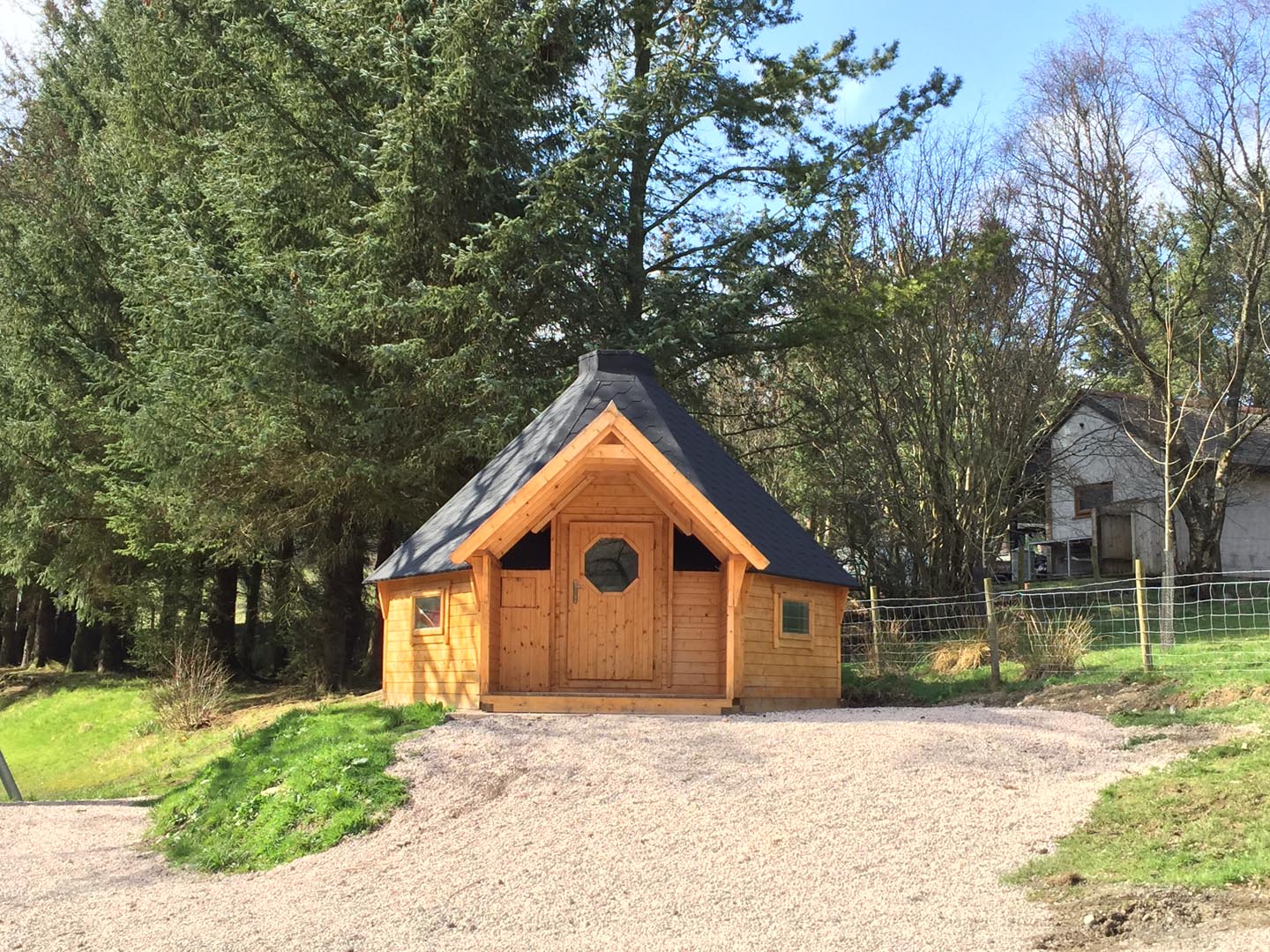 Check Availability
Ready to Book? Check pricing and availability for this property and all other properties at the Ullswater Holiday Park.